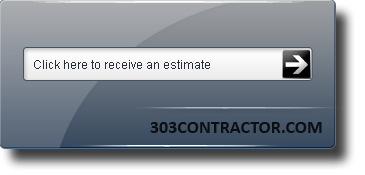 Castle Rock, CO has been growing rapidly over the past 20 years. We have grown with it from the days it was little more than some antique shops off wilcox street. We can now Tile all of Castle Rocks needs from repairs to remodels. Tile showers and custom mortar beds to simple ceramic tile flooring. Did you know we provide free tile estimates that include more details and line items braking out every cost, more than any other company!!? Need Granite? We can help there too.  Granite weather in slabs or as 12" tiles is also non-porous so the material does not soak up water and bacteria. We can provide you tile of any type for counter tops, backsplashes or full tile walls and ceilings such as in a sauna or bathroom.

Keep in mind that choosing tile is not just about looks. For instance green marble tile is susceptible to acid and shouldn't be used around toilets or in kitchens. Travertine tile is very porous and needs extra care at the tile of Castle Rock, Colorado Tile Installation to insure you wont have leaks or damage down the road. heated flooring is also something great tile Contractors will do.

Also keep in mind that with heated tile flooring is that you will need at least double the amount of mortar and your floors will be a good inch and a half higher. Special considerations needs to be realized when a floor goes up even an inch such as laundry machines that sit under shelving etc etc..

Working with high quality experienced contractors who focus on tile in Castle Rock, Colorado:

-Don't use the wrong tile for the wrong areas. Travertine Tile wheather in Castle Rock or Denver can be a great look, but is not the correct tile for a lot of areas.

-Any tiler or tile contractor should know spacing less than an 8th of an inch on your tile grout lines calls for non-sanded grout only.

-Cement board 1/2' thick should be used whenever possible unles. If your tile is allowed to move at any one of the square inch areas that its on, then it will crack or the grout will come out (sooner or later). Cement board and very solid framing helps to keep things on lock down! Letting your tile home, or Castle Rock Tile project last for years.

sales@castlerockcontractor.com

From minor repairs to LED lighting in a Kitchen or Bath TILE remodel!!