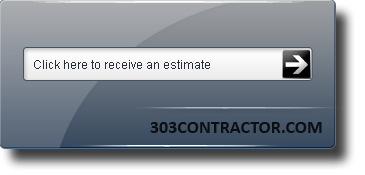 Stand back and take a look at the area you are thinking about remodeling. Go through all the things that will be involved. Start with demolition and salvaging what can be sold off or re-used.

Make sure to understand what is actually inside your walls. Plan for the unknown! Such as electrical, plumbing running to or from other floors, ventilation doing the same, insulation and the ever prevalent "discoveries".

Then the fun part. What do you want to get from the remodel? Space, modernization, practicality or probably all the above. Keep everything in mind such as lighting and light design (task lighting, egress lighting and ambient light sources and what switches to have them on (in and out of rooms or on dimmers)). Think about insulation for all noise pollution, air quality and thermal (HVAC). On that subject do you want to keep vents where they are, or will some of them have to move? Okay maybe this is the fun stuff when you are certified and experienced in it.

The real fun part for most home owners in Castle Rock comes next. What stone to use, countertops to pick out, sinks, faucets, cabinets, flooring, light fixtures, trim work, paint colors and sometimes even new doors and windows! While this is all good and dandy, the previous stuff is the most important. However long you think all this will take, double or triple that time and you will be much more accurate with your time line.

Castle Rock Contractors has been a screened and verified member of Service Magic for over 4 years. Service Magic is an online lead generating service for Contractors, Remodelers and other service industry professionals in Colorado. They call and verify contractors insurance and check referrals. Much like if a contractor is applying for a permit to do work such as a remodel in Douglas County. On the other hand Service Magic provides home owners, businesses and other contractors in search of subs with professionals whom have chosen to receive leads in their area (based on zip code). Colorado Contractors or Castle Rock Contractor is on Service Magic as Brunetti Designs, our legal name. Brunetti Designs is not a good name for search engines or people using Google to find a contractor in Colorado, 303, 720 and 719 area codes, hence the website name.

Remodeling your Castle Rock home is a big deal! Weather your in the meadows or in Pradera, we take the time to not trash your house. Castle Rock Contractor provides free estimates to remodeling services that include demo., tile, drywall, countertops, custom shelving and amazing creativity that all comes along with 13 certifications and 11 years of experience!

We work hard to keep your house clean, the dust low and the attention to detail high. With us you will receive quality work, affordable prices and outstanding customer service that goes above and beyond what a typical contractor would provide!

sales@castlerockcontractor.com