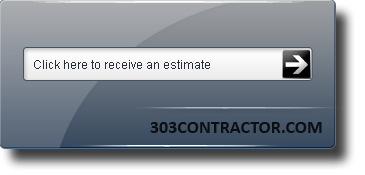 Drywall is one of those things that takes time and skill. You can not take a class for
Drywall finishing
at The Home Depot, like you can for tile, and then be able to correctly and professionally finish drywall, let alone hang it. Castle Rock Colorado Contracting (Brunetti Designs) appreciates the DIY spirit, but drywall is one of those things that takes many hours of hands on experience to perfect. As Contractors in Castle Rock Colorado for the past 11 years we have the skills you will want on your job. Drywalling is tough and it takes a real drywall pro to get it done right. A drywall job whether in Denver Colorado, Castle Pines or Castle Rock, will require the right tools and experience. Brunetti Designs, (
CastleRockContractor.com
) will provide you a free estimate online or on-site. We can match any texture and drywall finish or hang anything anywhere you need! If you want to learn more about drywall and you have that "must-do-it-myself" attitude then enjoy all the invaluable information this drywall page of CR
Colorado Drywall Contractors
has to teach you. If you want to receive an estimate for drywall work in the Denver metro area or Castle Rock CO, go here.
Drywall can be VERY frustrating, not as easy to learn as say Tile. A professional drywaller uses different angles  and will find a way that works best for him or her. It takes some people months if not years of practice to be able to make smooth, near perfect, drywall finishes that require little to no sanding. If you don't have this time, call or email us to help you out! There are many drywallers, but Castle Rock Drywall (contractors) provide the most comprehensive estimates than anyone! Contact us anytime for a free drywall estimate for all Castle Rock Residents!

Professional Drywall Finishing is much about using correct angles and pressure. As it is having the right tools and experience!

Contact a Drywall Pro to help you out!

Check out the Best Colorado Contractor

ALWAYS CONSIDER SOUNDPROOFING FIRST

sales@castlerockcontractor.com

Think all drywallers are the same? We challenge you to find anyone else in Colorado who is certified and experienced in "Drywall and Gypsum Products", "Sound Proofing, Control and Sound Dampening", "Mold Prevention and eradication", IAQ - Indoor Air Quality", "Lighting Design", "Universal Design (for special needs)", "Structural Anchoring", "Advanced Drywall and Gypsum Products", "Framing and retrofitting" along with a few more. You will not find someone more able, willing and experienced than Castle Rock Contractor!